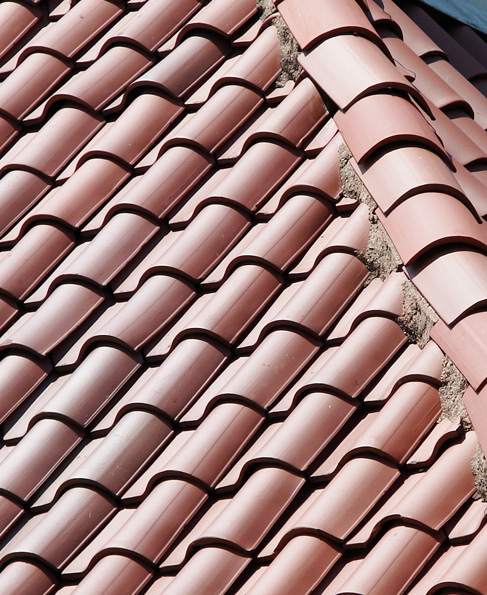 Imbus Roofing prides itself in our reputation for clay and slate style roof installation. Imbus has performed numerous tile and slate installations throughout the tri-state (Ohio-Indiana-Kentucky) area. The installation of clay tile and slate require a knowledgeable roofing contractor. From the layout of the tile/slate to the various flashing details, these types of roof systems require specific skills that not all roofing contractors possess.
Imbus Roofing has worked with various organizations and municipalities with the design and installation of clay and slate roofing systems. Some of various clay or slate projects include:
The removal, decking, and installation of Ludowici Provincial tile for Cincinnati's City Hall project. This 2-yr, project included 545 squares of tile along with new copper box gutters and the custom fabrication of lead-coated copper finials to match the originals.
Removal and installation of Vermont Structural slate at the St. Mary's Church in Aurora, Indiana. For this project, Imbus had to match the original color scheme along with creating dates using the different color tiles.
Installation of slate at the Church of the Redeemer in Cincinnati, Ohio. This project required Imbus to match the existing church slate. The slate roofing consisted of random width, length, and thickness of slate along with 6 different colors to blend. Layout of this slate was critical in order to create the intended look.