The majority of the work performed at the Imbus Roofing Company falls under this category. As any owner or building manager will attest, a flat roof, if not maintained or installed properly, can result in major problems. Imbus prides itself in the care taken in the installation of these different systems.
There are a variety of roof systems that lend themselves better in certain situations.
With the proper material, installation and maintenance, flat roofs can last in excess of 25-30 years.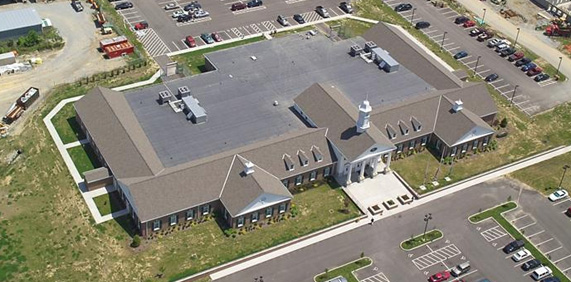 Imbus installs a wide variety of roof systems, which include:
EPDM
TPO
PVC
EP
Hypalon
Built-Up (B.U.R) both hot and cold applied.
Modified Bituminous
APP
Hybrids
Imbus is a licensed installer of many different manufacturers' some of which include:
Tremco
Siplast
Garland
Manville
GAF
Derbigum
Firestone
Carlisle
Fibertite
J.P Stevens